Rattan Rangers
5 Star Unit · Max Level 30 · 305 Leadership
Golden Era
·
Rattan Resistance
·
Unit Count : 21
Characteristics
Rattan Armor
Rattan Armor is cheap, lightweight, and resistant to slashing, but is vulnerable to incendiary weapons.
·
Repeating Crossbow
The repeating crossbow fires lightweight darts, allowing a constant hail of not very accurate fire.
Formations
The unit spreads out a little to lessen the damage from ranged attacks

The unit forms a two winged, v-shaped formation. Effective for forward attacks.

The unit forms a wedge-shaped formation to break through enemy lines.

Unit Orders
Order your unit to charge to the designated location.

Unlockable
Charge (Ordered)
Order the unit to fire on the designated area.

Baseline
Suppressing Fire
Unit Kit - Rattan Rangers Kit
Similar Units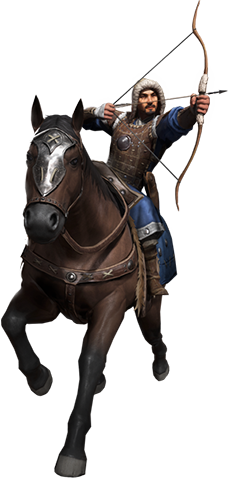 Khorchins
ranged cavalry
Silver Era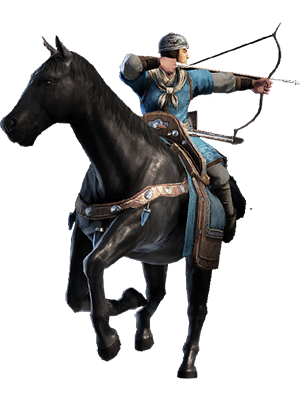 Ironcap Bowriders
ranged cavalry
Chivalric Era