Ironcap Bowriders
2 Star Unit · Max Level 14 · 105 Leadership
Chivalric Era
·
Cavalry
·
Unit Count : 18
Cavalry · Mounted Archers
Characteristics
Swift
This unit is able to move quickly.
·
Light Attack
This unit relies heavily on its maneuverability to harass enemies.
·
Bedevil
When attacking, reduces enemy's piercing defence by 50 for 5 seconds. Can stack up to 5 times. Upon reaching 5 stacks, it causes the enemy to lose Health over 2 seconds and inflicts Dazed.
Formations
The unit spreads out a little to lessen the damage from ranged attacks

The unit forms a two winged, v-shaped formation. Effective for forward attacks.

The unit forms a wedge-shaped formation to break through enemy lines.

Unit Orders
Increases Ironcap Bowriders' movement speed by 50% for 5 seconds.

Greatly increases Ironcap Bowriders' firing speed by 8 seconds.

Unit Kit - Ironcap Bowrider Kit
Similar Units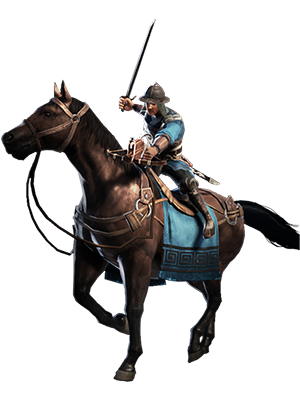 Rattan Rangers
ranged cavalry
Golden Era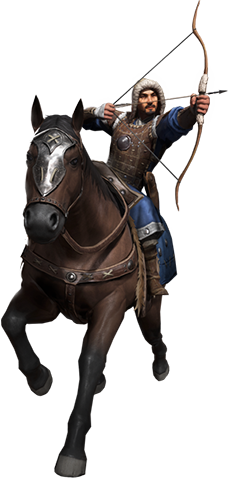 Khorchins
ranged cavalry
Silver Era