Woodcutters
0.5 Star Unit · Max Level 12 · 40 Leadership
Rustic Era
·
Melee Infantry
·
Unit Count : 32
Sword & Shield Infantry · Melee Infantry
Characteristics
Peasants
This unit has a low leadership cost but has very little combat ability
·
Feudal Laborers
This unit is made up of levied peasents, who are skilled at gathering resources.
·
Armor Penetration
This unit has weapons capable of punching through armor.
·
Shieldfighters
Range damage is reduced while unit is using shields.
Formations
The unit spreads out a little to lessen the damage from ranged attacks

A narrow formation effective for charging under enemy fire.

Unit Orders
Order your units to charge a designated location. Inflicts high damage on enemies charged in the path to the designated location. Charging soliders take less damage

Increases unit's movement speed by 15% for 8 seconds.

Recommended Doctrines
- Click for details
Similar Units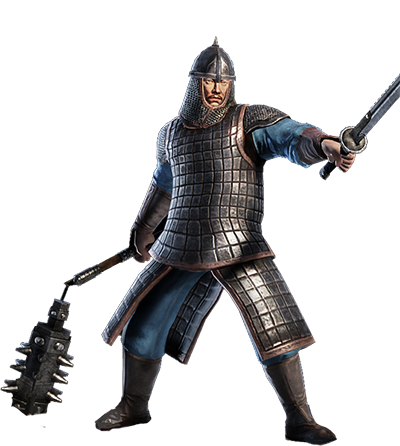 Iron Reapers
charge
Golden Era