Season 9 - Tyranny
During the events of Season 8 while the heroes were embattled in the east, a man known as the Tyrant seized this opportunity and scoured the Borderlands decimating its defences until the land was under his control. Word has now reached the world of the Tyrant`s crimes and his iron grip over the Borderlands. Heroes now rally within Borderlands, in order to confront Tyranny!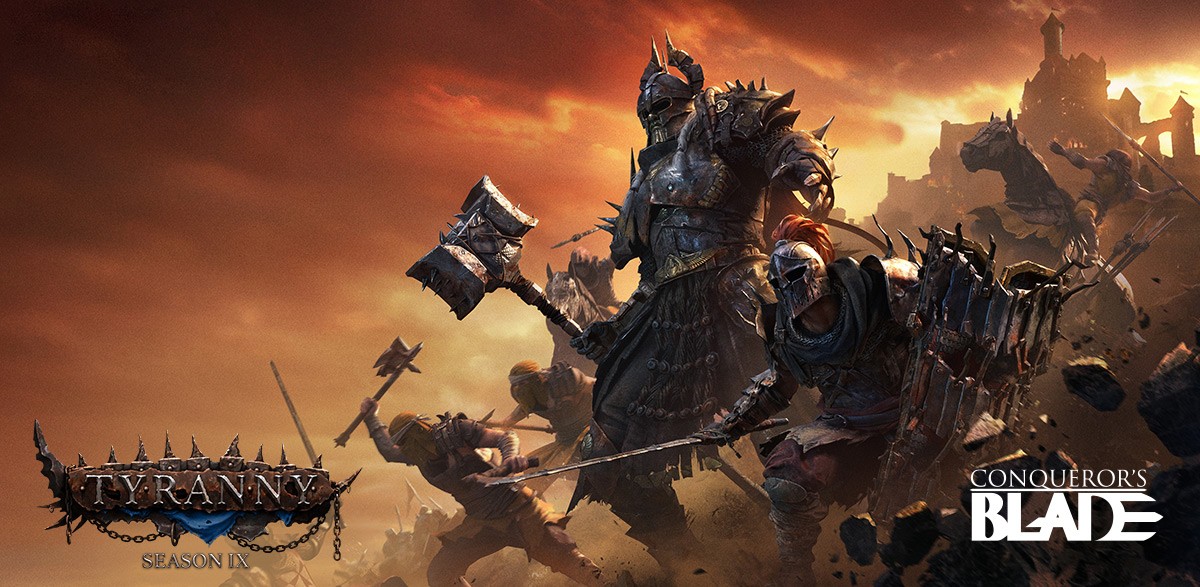 Units
Season 9 brings with 3 new units two of which pack an explosive punch!
Campaign Stages
Season 9 campaign is broken down into 5 stages: The Opening Moves which will open Maoyang, Ostaria and Longtin for conquest, Afterwards Eve of the Storm will follow which will see players being able to assault the Borderlands. This will be followed by All is Chaos extend the battle started on the Eve of Storm. Then comes Usurp the Throne, which will see the openings of Augolia in the Ostaria regions and Anliang on the Maoyang region. Atlast comes the Imperial Dawn which brings with it the opening of Conquerors City making a return for the first time in 6 seasons, learn more about this ancient battlefield here
Conquerors City
. The given descriptions for each campaign from the devs can be seen when clicking on the image.
Season 9 Battle Pass Rewards
Blades will be required to purchase items In The Seasonal Store.
Dress for Suvival!
Dress for survival in your quest to confront tyranny with these attires!.
Horse Attire
Equip your horse with a look that defines the season!